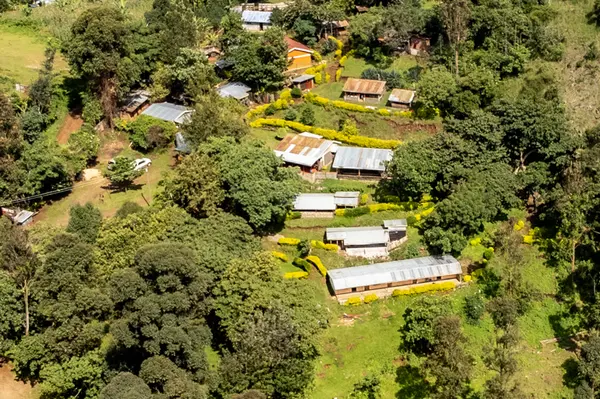 Welcome to Crows Nest Sipi
Crow's Nest has the best view of the majestic Sipi Falls and in its highly elevated position, it's a nice structure in an awesome position to view past the Kapchorwa hills and horizons at any time.
Our services are tailored to meet our guest's satisfaction and also meet current international standards in the hospitality and travel industry. Besides these, our prices are most affordable for all visitors around the world.
Crows Nest Sipi is the Sipi Falls accommodation for budget travelers and backpackers.
We offer a large camping area and a few dorms, self-contain cabins as well as self-contain bandas with an amazing view.
Book your stay with us today!
Dining and relaxation area
We, at Crows Nest Sipi, are the place to be for backpackers and budget travelers at Sipi Falls. Since 1997 we accommodate backpackers, campers, and budget travelers on our grounds. We offer huge camping area grounds and are able to accommodate big groups of people.
For those who want more luxury, we also offer different types of cabins and bandas. Our bandas and cabins are self-contain and offer more comfort while still being on a good price with an amazing view.
Our place is very unique with the best view of Sipi Falls. From Crows Nest Sipi you can see all 3 Sipi Waterfalls. The location is perfect as well for several outdoor activities in Sipi, such as hiking, abseiling, nature walks and much more.
Crows Nest is also a perfect place to enjoy nature. You can fully connect with nature, while camping on our camping grounds. You can listen to the sound of the waterfall and the sipi river, as well as to the singing of all the different birds, residing in our area.
Come and enjoy your stay at our beautiful place at the Sipi Falls on Mount Elgon.