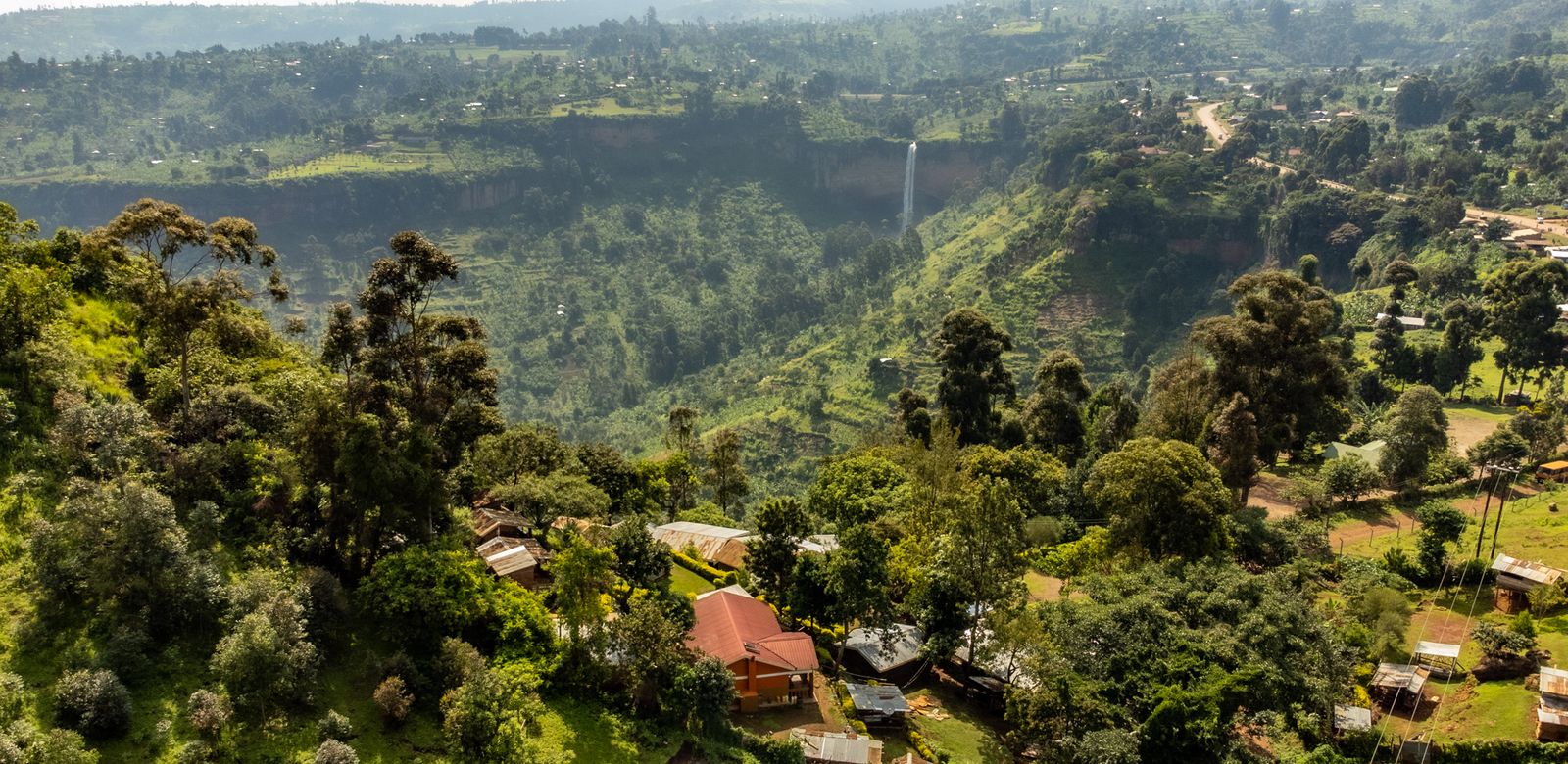 Crow's Nest Sipi
is the backpacker's paradise, with the best location in Sipi. The Crow's Nest is magnificently located at about 2,000m asl on Mount Elgon's slopes. The place offers breathtaking views of 3 waterfalls – the Sipi falls, the distant plains, and the peaks of Mountain Elgon.
Crow's Nest was one of the first places in Sipi offering accommodation and camping grounds. We are here since 1997. The camp is as well properly positioned to explore the deeps of the Sipi Falls, the bat caves as well as the traditional homesteads to explore the Sabiny culture.  Crow's Nest is perfectly located to reach Mount Elgon National Park.
Even though the place is within walking distance of the village, it is surrounded by nature. You can perfectly relax, listening to the sound of the waterfall and the river, as well as to the lovely sounds of many different birds. This is where you can enjoy nature to the fullest.
Crow's Nest has a beautiful terraced camping ground that can accommodate a large group of people. We have clean suites and rooms built in a perfect countryside setting.
Come and enjoy your stay at your beautiful place on the edge of Mount Elgon.